Attractive Mole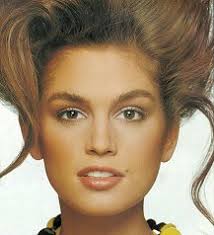 Yikes! mole
Tahi = Shit

Lalat = Fly

Tahi Lalat = Mole


Sib baik 'mole', coz the direct translation is soooo unflattering la.


People have moles all over their bodies. A small one is OK, but if the mole is large or getting increasingly larger, and especially if it is bumpy rather than just a dark mark on the skin, you probably should have it checked. Melanoma is so much less pretty than moles, and is infact dangerous.


I don't know if moles have any significance in other cultures, but it seems to be quite significant among malays. Oh I suppose in the chinese culture there is some meaning to it, as I've heard about face-reading and stuff like that.


Ramai orang boleh tafsirkan macam-macam tentang tahi lalat ni. For example, mak aku kata kalau tahi lalat di bibir tu, orang tu kuat bercakap. Kalau di kaki, orang tu kuat berjalan. Kalau di telinga, orang tu kuat 'panas telinga'. Hmm... aku rasa mak aku saja je nak perli aku tu hehehe :-)


Anyway, kononnya senarai lengkap tafsiran tahi lalat ni ada dalam kitab Tajul Muluk. Aku kata 'kononnya' sebab aku sendiri tak pernah baca kitab tu, tapi aku attachkan petikan dari kitab tu di bawah. Aku tak tahu nak kasik credit pada siapa, sebab tak tahu siapa original author kitab tu, so mintak mahap, anak cucu tumpang baca. Betul atau tidak, aku tak jamin la ye. Yang pasti, segala ketentuan adalah dari Illahi.


1. Kepala sebelah kanan - terkabul cita-citanya
2. Kepala sebelah kiri - sering menemui kesusahan
3. Ubun-ubun - kurang jujur
4. Pusar - cerdas,tangkas dan tekun
5. Kening kanan - cergas dan cekap
6. Kening kiri - cergas dan sopan santun
7. Sudut mata kanan luar - baik budi, ramai yang cinta
8. Sudut mata kanan dalam - disayangi suami atau isteri
9. Biji mata kanan - suka serong dan pembohong
10. Biji mata kiri - pembohong tapi baik hati
11. Alis kanan - baik hati, suka menolong
12. Alis kiri - ramai yang suka
13. Pipi kanan - ramai teman
14. Tengah pipi kanan - ramai yang suka
15. Tengah pipi kiri - ramai kawan
16. Pada hidung - banyak rezeki
17. Pada batang hidung - banyak dicintai orang dan dapat menjadi kaya
18. Bibir atas kanan - banyak rezeki dan pandai
19. Bibir atas kiri - ramai kawan, baik hati
20. Bibir bawah kanan - disegani orang, ramai yang suka
21. Bibir bawah kiri - pandai bicara, tak mudah kalah
22. Hujung mulut kanan - kecil rezeki, tak mudah kalah
23. Hujung mulut kiri - suka berpoya-poya
24. Dagu bawah kanan - jujur dan baik hati
25. Dagu bawah kiri - bijaksana, berbudi luhur
26. Leher kanan - cerdas, jujur, berani menderita
27. Leher kiri - cerdas dlm segala hal dan banyak pengetahuan
28. Leher ditengah - tercapai apa yang dicita
29. Bahu kanan - cermat dlm mengambil keputusan dan banyak tanggungan
30. Bahu kiri - suka kerja keras, banyak tangungjawab
31. Dada kanan - dapat mengatasi masalah
32. Dada kiri - berani, jujur dan sabar
33. Payudara kanan - baik hati, pendiam dan simpan rahsia
34. Payudara kiri - ramai kawan, setia pada suami atau isteri
35. Punggung kanan - pendiam, simpan rahsia
36. Punggung kiri - lambat, kurang agresif
37. Perut bawah kanan - banyak rezeki, suka memberi maaf
38. Perut bawah kiri - baik hati, tenang hidupnya
39. Pinggang kanan - sayang pada isteri atau suami
40. Pinggang kiri - disayangi oleh isteri atau suami
41. Jari telapak tangan kanan - banyak rezeki tapi boros
42. Jari telapak tangan kiri - banyak rezeki, menyimpan
43. Lengan kanan - setia dan taat pada atasan
44. Lengan kiri - menepati janji dan suka kerja
45. Siku tangan kanan - kuat hendak memiliki kekayaan
46. Siku tangan kiri - baik hati, suka menolong
47. Ketiak kanan - menyimpan rahsia
48. Ketiak kiri - jujur, banyak yang cinta
49. Pergelangan tangan kanan - boros, suka bersukaria
50. Pergelangan tangan kiri - dapat berpangkat
51. Pangkal peha kanan - kemahuan kuat
52. Pangkal peha kiri - suka kerja apa saja
53. Betis kanan - suka berpoya, boros
54. Betis kiri - tidak suka menganggur
55. Tumit kanan - jujur, banyak kawan
56. Tumit kiri - baik budi
57. Telapak kaki kanan - tidak mudah mengeluh
58. Telapak kaki kiri - baik budi pekertinya
59. Lutut kanan - bersifat tidak peduli, tidak mahu berusaha
60. Lutut kiri - kurang berusaha


Soooo..... tahi lalat kau di mana?